Lancaster High School
Class Of 1989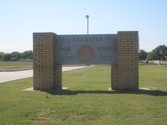 Message Forum
04/01/09 12:11 AM
#118



That goes for you too Michelle, my parents live in Red Oak so I'm in that part of town a lot....and you don't visit you don't call...lol!

As for the reunion as far as I know, Billy and I will be there with bells on!

Merna Dester.....I haven't heard that in a while....brings back memories(sniff...sniff)!






04/18/09 03:03 PM
#120



I am doing well thank you for asking! Yea Tricia got married when we were still in high school! She's got two kids and she lives in Glenn Heights today with her husband! It's been a while since I've seen her, but mom bumped into her a while ago and brought me up to speed!

As for me well my hair isn't as long as it use to be, its been about 12 years since I had it really long, I really don't care for the short cuts so I keep it about shoulder length now. I'll try to put some pictures up if I can find any I like...lol!

It was great hearing from you. Take care and hope to see you soon!
06/15/09 08:58 PM
#130



I can't wait to see the pictures from the reunion. Everyone post all you can. I hope it's not 10 more years before the next reunion. Maybe our class should plan on a yearly picnic for the entire family so (Hopefully) everyone can stay in contact. Eitherway, I hope this site stays active.

You all played an important part in my life one way or another and I hope you are all happy and blessed in your lives today. Everyone please be safe and God's blessings to you all. I hope to hear from you all soon.

Hugs,
Jenell Wilson-Arnold

06/15/09 09:23 PM
#131


Thanks Michelle for working so hard! You did a wonderful job.

06/16/09 12:51 PM
#133


Thanks so much for the hard work planning the reunion weekend! It was so good to see everyone! Twenty years is too long! I hope we can get together more often and I can make it for the next reunion too. Let's do something more low key, maybe a potluck at the school or the community center. Have a great rest of the week! Hope more people can make the next one!
08/21/09 05:17 PM
#138


Congrats on your new home-it sounds fun! And welcome to Christopher Pace-we're glad to have you!
08/21/09 07:36 PM
#139



Today certainly has brought back some Lancaster memories, what a good place to grow up, THEN. Anyway, I am not sure if anyone remembers me, I was friends with Thurman Selman, Angie, Bo, Sean Horne.. etc.. I kept to myself, most of you thought I was a geek. fortunately I did not turn out that way, Sorry I missed the reunion, would have been nice to see some of yall.

Anyway, what a good day talking to angie.

Christopher Pace
10/09/09 11:27 AM
#140



I'm glad to see you are online. Send me a message sometime and we can catch up on old times. The memorial looks really great. Sorry I wasn't able to make the reunion but maybe next time. I'm looking at being down there around the holidays.
05/08/14 04:41 AM
#141

Hello to everyone! Thanks Michelle O. for all you are doing to keep us connected.